The Slide Towards Extremism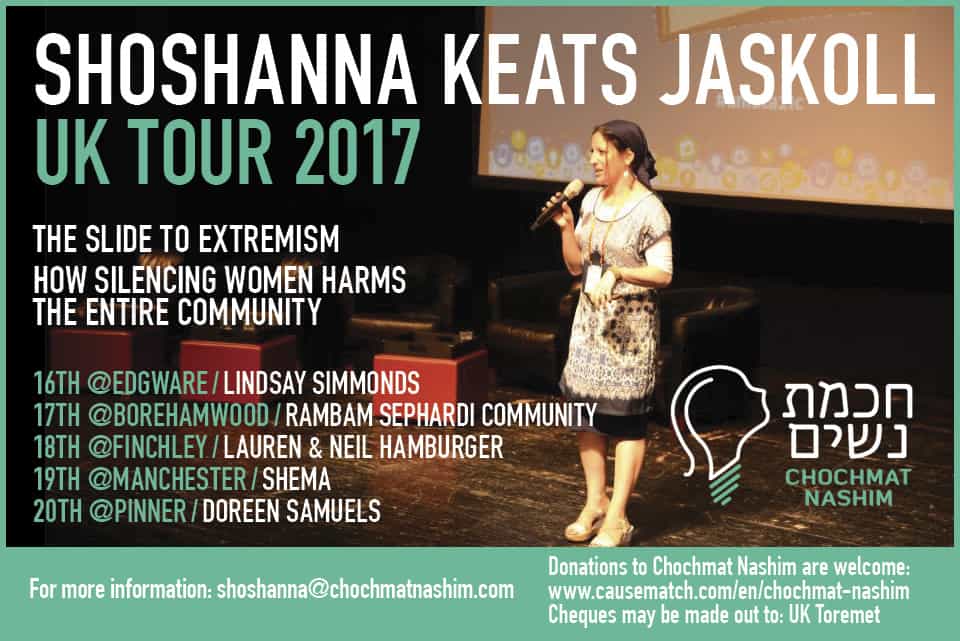 What do agunot, hypermodesty, breast cancer morbidity and turf wars have to do with each other? Everything. Join writer and activist Shoshanna Keats Jaskoll for a fascinating analysis of extremist trends in contemporary Judaism and how listening to the voice and experiences of women can change them.
See below for place, dates and time.
Machester — Wednesday 19th July 8.15pm
Bnei Akiva Bayit
72 Singleton Rd
Salford M7 4LU