Raising Awareness of Breast Cancer in the Charedi Community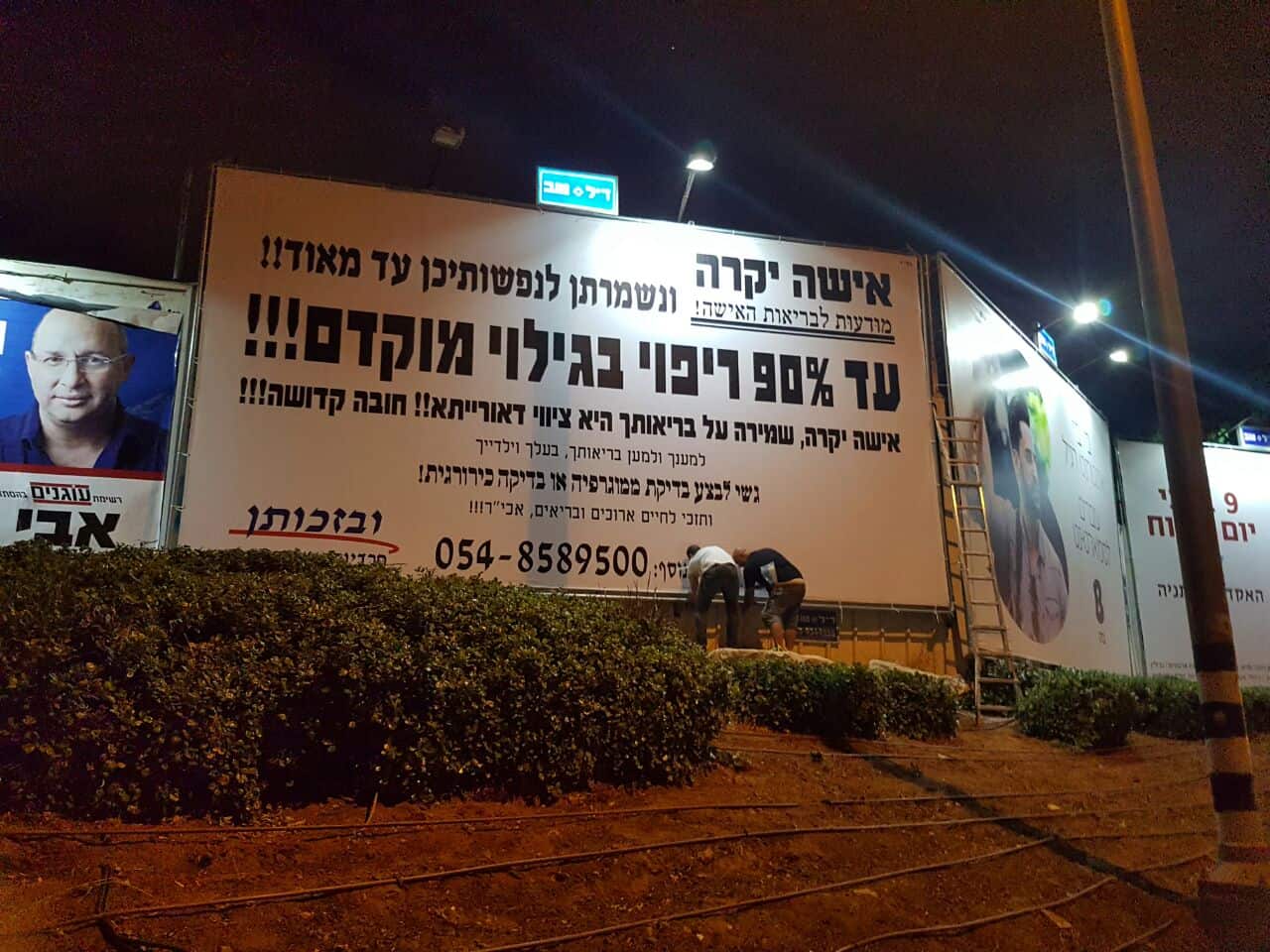 Though charedi women develop breast cancer less often than the general population, their mortality rate is 30% higher. Among the reasons for this is a lack of awareness of the disease and how to spot it. To counter this, Ruth Colian of Ubizchutan (a charedi women's political party that ran for Knesset) decided to create 'pashkevelim' in modest language and post them in charedi areas.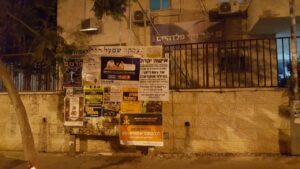 For the second year running, Chochmat Nashim has joined with Ruth to raise funds for the campaign which reaches out to charedi women calling on them to 'guard their lives' (a Torah commandment) and to go for certain medical checks. The posters are written in the charedi style and in very modest language.
Unfortunately, when Ruth contacted the municipality of Bnai Brak- a very large charedi city, she was denied th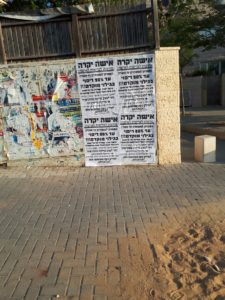 e right to hang posters there for fear of 'creating panic in the city'. You can see the news story (in Hebrew) here.
This is the silence we are up against. The notion that a breast cancer awareness campaign (which never mentions the word breast or cancer out of sensitivity to the population) is suppressed by a municipality on the basis of creating panic…
With your help, we raised enough funds to create 2,000 posters and to rent a billboard at a major intersection (the Coca Cola intersection) of Bnai Brak (owned by a private individual). Posters were hung in Bet Shemesh, Jerusalem, El Ad and 2,000 fliers with the same message were given out in Bnai Brak and Jerusalem.
Last year the campaign brought in over 200 phone calls from men and women asking what they should do and what a mammogram is. We will continue to raise funds and awareness and collaborate with other organizations working within these populations to reduce these horrible statistics and save lives.